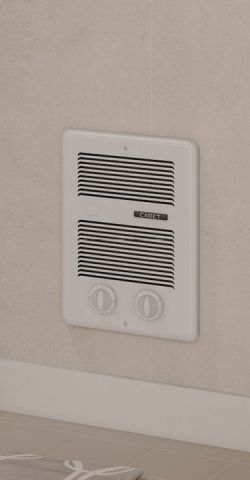 Say goodbye to chilly mornings with the Com-Pak Bath heater. Set the built-in timer to override the thermostat so you can warm your bathroom instantly.
Combat the cold tile with warm air
Finding the right wattage and voltage is easy with the Com-Pak bath selection. Soon you will be stepping out of the hot shower and into a warm bathroom.