Create a Comfortable Home Office and Learning Spaces With Electric Heat
5 min read
Learn how electric heating can help fill the gaps in your residential heating, making it easier to work and learn from home
Throughout the pandemic, we made space for ourselves in our homes to work and learn. In order to continue to be productive, you want to have a workspace that feels warm and comfortable without being too stuffy. Whether you're working in the dining room, learning at the kitchen island, or zooming from the basement, we have some great options for safe, economical, and effective electric zone heating.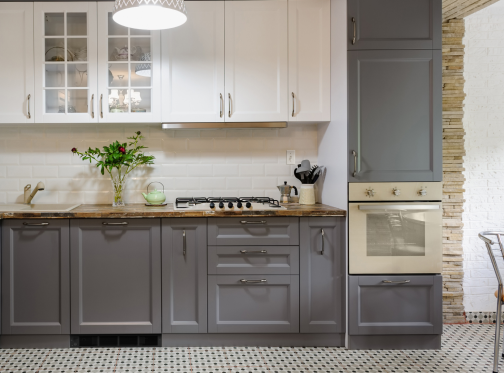 Zone heating: A smart idea any time of the year
The cold weather comes in all shapes and sizes. In the fall, the furnace is on in the morning, only to have a t-shirt on by the afternoon. In the winter, the days are pleasant, but as soon as it gets dark, it can get spine-chillingly cold. Also, it feels strange to flip on the furnace if you're working in one room only, and it doesn't make sense to heat the entire house. Electric heaters are the ideal solution for quickly warming specific zones - the places you spend your time - all year round.
While electric heaters work perfectly to take off the chill of fall mornings, they're also a wise solution once we get into the real winter weather. When extreme cold hits, your home heating bills can shoot up dramatically when your furnaces are working non-stop to keep the house warm. According to the US Energy Information Administration, nearly 50% of US households that use natural gas for their electricity will expect to pay 30% more in the 2021-22 winter than they spent last winter on average. Built-in electric heating can boost your comfort during cold snaps without the excessive expense of heating your entire house. Why not invest now to incorporate some supplemental heat that will pay off all winter?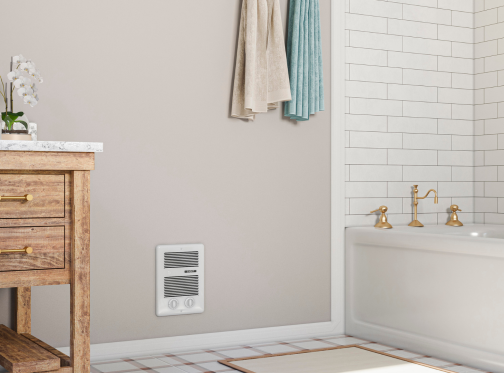 Bedroom and bathroom solutions too!
We get it. No one appreciates a cold bathroom early in the morning! Or a chilly bedroom when you first head up to bed. Cadet has specially designed bathroom heaters for quick bursts of heat and wall heaters for bedrooms that need a bit more heat. Rooms in many homes don't get equal heat, particularly over a garage or in a basement. So you may be overheating other rooms to get that one room warm. It's sensible and convenient to have a safe, built-in heat solution for those hard-to-heat places. Cadet's bathroom and wall heaters are sold with thermostats for more controlled and efficient heating.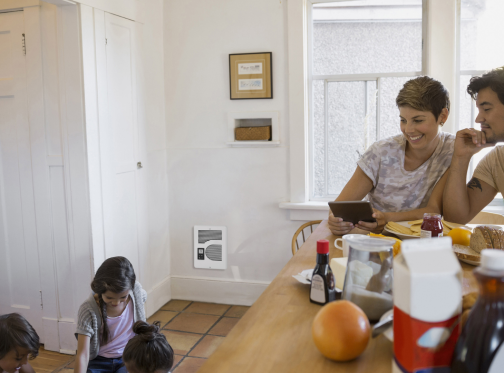 Space heaters vs built-in heaters
With Cadet, you no longer have to fight over the plug-in heater. While a small plug-in heater works well in an enclosed space, it's not ideal for heating bigger spaces like dining rooms, family rooms, basements or open concept living areas. If you're working and schooling in the main areas of the home, built-in electric heating gives you the right amount of heat with precise controls (using built-in or wall-mounted thermostats). You can easily keep your 'work' areas comfortable without heating the entire house.
Studies have shown that the optimum temperature for working and studying is higher than what we would normally set our furnace at. A Cornell study found that at an office at 77F, worker output went up by 150% vs when the office was at 68F.  Several studies report that the optimal temperature for productivity is between 21° - 23° C or 70° - 78° F. A programmable thermostat lets you preset temperatures for certain times of the day - a great way to prepare your work/learning area and to save money on heating bills!
An experienced DIY contractor or a licensed electrician can install built-in Cadet heaters. If you want to pick up the heaters yourself, make sure that you purchase the right voltage - most homes are wired at 240V, so you'll need that model (not the 120V). Ask an expert at your DIY store or consult your electrician when in doubt.
This year, when working and learning from home, you want to focus on the task at hand. Let us take the stress of cold shoulders and shivering spines away and help you be more productive with our comprehensive collection of electric heaters. No more worrying about the cold when you welcome warmth into the home.