How To Manage a Client's Expectations During a Remodel
6 min read
It's important for homeowners to manage expectations before going through a home remodel project, but that doesn't mean that you're off the hook if you're a contractor, electrician, plumber or handyman. You can be the best person at your trade and deliver on exactly what your client was looking for, but if that client isn't happy with the process, he or she isn't going to be happy with you and that can be a challenge for everyone.
Important Questions To Ask Your Client When Planning Project
Initially, the most important information to get from your client are details of project, timeline and budget. Before starting the project have an open conversation with your client is very important to make sure you're both on the same page, can build trust with one another and ensure you're both on the same page in regards to the project.
The Home Depot has an excellent article series helping with projects at every level. Using resources such as this takes the guesswork out of estimating the cost of the project, moving and more. Their helpful project calculators fill a critical step in project planning, allowing you to estimate the amount or material or products needed – and their cost – before you get started. Just choose the type of project you're working on and away you go.
Figure Out What Is Most Important To Your Client
The more questions you ask your client to determine exactly what they had in mind, the less room for error, which will inevitably save you time, money and hassle later.
If cost is the most important thing for your client, the scope might be limited and the schedule could be more drawn out. If time is most sensitive, things could get more expensive independent of the scope changing. However, if the scope of the project is most important, time and cost probably aren't as big of a concern. Make sure to think of the value for the client.
In reality, your client will probably care about various aspects of the project as a whole, but if you can narrow down which one (or even two) are most important, that will help you shape the overall project and figure out how to best talk with your client.
This may not always be an easy ask, but trying your best to meet a client's needs and expectations is the best way to get repeat customers, referrals and positive reviews. Those things will lead to more jobs, which means more money in your pocket at the end of the day.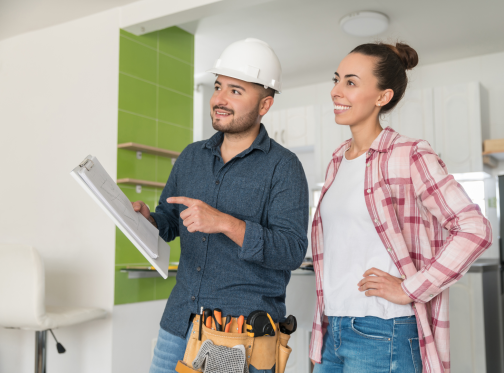 Keep Your Client Informed and up to Date
Communication is going to be key in terms of any kind of project. Make sure that both you and your client are all on the same page. 
This means that you need to make sure that the client has an overview of the entire project (including a rough timeline). It's also important to understand how involved the client would like to be. Once you have that information, you can speak with your subcontractors or other people working on the project and make sure you're all on the same page.
If a project runs into delays or unexpected problems, clearly communicate those and the implications (both cost and delay) to the client. It stands to reason, if they're in the know, they're more likely to be satisfied with you and the project. Always give updates, no matter what.
Be realistic when you talk about timelines. Let's say your project ends up taking 10 working days to complete. If you started off saying you could get it done in 7 days, you missed the deadline. If you made a more conservative estimate and said it could take 10-14 days to complete but you finish in 10, you've met the expectation.